What do the following things have in common; software for speeding up a website, an app for happy horses, a drone that can make 360-degree recordings, a platform for sport sponsorship, and an app that can teach you to play guitar? They and their respective start-ups are the stars of this year's Startups@Reeperbahn Pitch.
The show will be held on 21st September in Gruenspan, and the victor will go home with a media budget worth 100,000 Euros from the WELT newspaper. We will tell you exactly who the finalists are, and how the decision was made.
It was a Friday afternoon, on one of the warmest and sunniest days in a not-exactly-so-sunny Hamburg summer, and around two dozen people, who are usually actually quite sensible, found themselves in a conference room outside of work hours. So, inside. Without access to a terrace or balcony. Completely voluntarily.
These people are in fact 26 start-up experts – investors, journalists and others who are professionally involved with young and innovative companies. They were invited by Sanja Stankovic and Sina Gritzuhn, the founders of Hamburg Startups, who had looked through no less than 120 pitch decks the previous weekend and had picked out the 27 most promising candidates for the fourth edition of Startups@Reeperbahn Pitch.
In the end, five start-ups made it to the final, because it's a nice number and so we could summarise the findings of the day in a listicle (lists made into articles – particularly popular among online journalists) titled 5 THINGS WE LEARNED AT THE CURATORIAL MEETING.
1. There's always one person who knows what's going on – at least
26 board members, plus both of the organisers – won't that be too many people talking? No, not if the mix of people is right. It's right when people with as many different specialities are sitting at the table. Each of them had assumed responsibility for one of the participants and had read up on them beforehand. Additionally, there was guaranteed to be at least one person in the group who knew the founding team, the market, or the business idea particularly well from their own experience, and were in a good position to judge. This ensured that even complicated products and supposed niche topics were able to get the attention they deserved. Juror Maximilian Olk from Deutsch Bank confirms this:
The work at the curatorial meeting was exciting, intense, and above all, very diverse. Due to the many pitch decks submitted and numerous great ideas, it wasn't easy to find the top 5. However, we were able to make a very good selection to surely bring some joy to the stage on 21st September, thanks to the varied industry knowledge on the board.
2. Those who submit a good pitch deck have a clear advantage
"I really wanted to like them, but…" Of course, we're not going to tell you who said that or which start-up they were referring to, but the following criticism could apply to many applicants. A great deal of the submitted presentations (known as pitch decks) had room for improvement, to put it nicely. Some were downright cryptic. There was little information about the specific idea or the team, and even less about the business model: How is it actually supposed to make money? What numbers do you already have? We want to give all future participants a rather mundane, but indispensable tip: Google the term "pitch deck", have a look at what it should contain, do that, and you've already gone a big step further.
3. Persistence pays off
If any of this year's candidates are now looking at their presentation under the microscope again and realising that it really wasn't as great as they thought, and are experiencing that sinking feeling – don't despair. There's still another chance, either in this competition or another. Those who, for whatever reason, didn't reach the final this year should fine-tune their idea and self-image, and definitely have another go next year. Two out of this year's top 5 only managed to get through to the final on their third try.
4. Hamburg is one step ahead
The Startups@Reeperbahn Pitch is an international competition, and the array of participants was also accordingly diverse. In the end, however, four of the start-ups that made the final cut were from Hamburg (and one from Berlin). Did they have a home field advantage? Did local patriotism play a role in the jury's decision? Perhaps a little bit. Although, we believe it is more likely that the candidates from Hamburg that made it were just objectively better.
5. A good curatorial meeting has passion and discipline
And while we're handing out praise: A large portion of it should surely go to EY, who have supported the competition from the start. This year, like others before, with a particularly well air-conditioned conference room kitted out with plenty of drinks, which allowed the heat of the day to be forgotten. The board members had also presumably expected worse conditions. That's how great their passion for the start-up world was and is! That became clear in the discussions about each and every candidate.
They also showed discipline: the final decision was scheduled for 6 pm, and in fact the five winners were chosen right on time, almost to the minute. That could also possibly have been because the majority of them were awaiting a delicious Italian meal at the restaurant Cucina D'Elisa, which was honestly well earned! Jan Brorhilker, a partner at our host company EY, summarised the afternoon:
For the 4th edition as well, the stream of applications didn't decrease; a sign of the high significance of the pitch. The board – in a new composition – discussed for a long time and selected some great start-ups. Now, I'm excited for the final pitch.
Here are the five finalists for the Startups@Reeperbahn Pitch!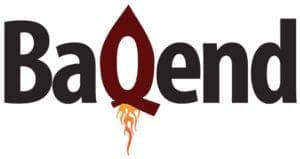 A good example to show that even companies that deal with more complicated subjects have a chance, is Baqend. Their offering is known as backend-as-a-service, which promises a cloud solution for faster websites and apps. You don't have to understand all of the ins and outs, but the people who are well-informed in this area are enthusiastic about it. Let's hope that the Baqend team can also communicate their brilliant concept to the large audience at the Reeperbahn festival. Malte Lauenroth from Baqend says:
We're all very excited that we're going to be there. The festival has become an institution. To be able to participate as a company is huge praise, and motivation for us to implement our vision of a web without loading times even more quickly.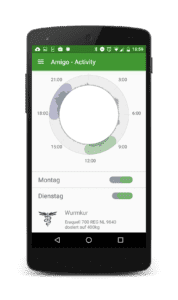 The phrase "dark horse" originated as a reference to a participant in a horse race, that nobody really had any faith in at the start. There is no other finalist that this term is more applicable to than Horse Analytics. Well, obviously, as we're dealing with an app which can monitor and analyse the activities of horses, but also because the company is still in its infancy, currently looking for beta testers, and doesn't even have a logo. Fortunately, there was a concentration of horse-related knowledge among the members of the board, so in the end, everybody was convinced that this idea has the potential to hit the ground at a gallop in a large market with affluent customers. Founder Enri C. Strobel:
"As an honorary Hamburg citizen from Saxony, with a start-up in Hanover, the idea for which was conceived in Berlin, and on top of that, a polo-loving geek – contrasts fascinate and inspire me, and what place brings business, society, art, and technology together better than the Reeperbahn, which has been doing so for years? The pitch is true to this tradition, and I'm looking forward to the exchange with my fellow founders and the jury, and to the idea that equestrian sports won't just win medals this year, but also pitches!"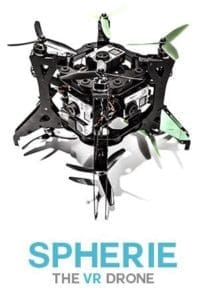 Having long ago conquered the skies, Spherie, the drone by spiceVR, is also conquering the Hamburg start-up scene, and not only that. The device could also qualify for this year's SXSW Festival in Austin, and has won over prominent customers such as Red Bull. Spherie makes 360-degree recordings, where no distracting cameraman is visible. The possibilities for its use are diverse; for music videos, sport and concert coverage, 3D scans and, unfortunately rather topically, to get to areas where disasters have occurred, such as earthquakes, which people cannot safely access. We'll see if the drone also takes off in Gruenspan. Board member Christoph Schuh, also a board member of the investment firm Lakestar, said the following about Spherie:
"The entertainment industry is getting an innovative power tool, which combines 360-degree cinematography with drone technology. The founding team has a huge amount of experience in professional production, and have already been able to win some very attractive trial customers like Facebook and Red Bull."
'Three strikes and you're out' is a rule in baseball. 'Three strikes and you're in', however, is true for Sponsoo, as this start-up is one of the two finalists who were third time lucky. Accordingly, Sponsoo already have a lot of experience, and can evidence some success. Only recently, there was an investment round of over 300,000 Euros for the platform for sport sponsorship. With Jung from Matt/sports and IBM, the team already has some prominent cooperation partners on board, but an appearance at Startups@Reeperbahn Pitch is still something special, as CEP Andreas Kitzing confirms:
We are over the moon to be in the final of Startups@Reeperbahn. Our first office was on a side street near the Kiez. Even though we now "live" in the Hafencity, we always stay true to the Kiez: in the fine Hamburg fashion, we celebrate every success with cans of beer and cheeseburgers at Hesburger on the Großen Freheit. We're looking forward to coming back to St. Pauli for the Reeperbahn festival, and hope that we have a reason to celebrate this time too!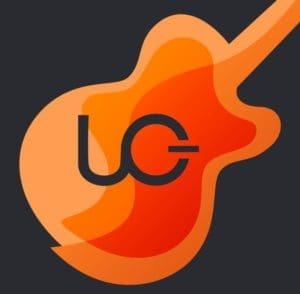 Ideally, there should be a start-up on the stage that is devoted to the subject of music. The Berliners from Uberchord are an excellent choice for this. They, too, were third time lucky with an app which helps to improve guitar-playing skills for beginners and professionals alike. Some hobby musicians on the board have confirmed: it really works and it's a lot of fun.
Lisa Hegeman, start-up editor at t3n, can summarise the decision process:
When we started with the curatorial meeting, I didn't think that the discussion would be so controversial. As early on as with the first start-ups, there were heated debates about the practicality and purpose of the business model, idea, and product. I found it exciting that the board was made up of so many different characters, and therefore their criteria for selection differed vastly. That helped me a lot personally in forming my opinion.

It also showed that a certain amount of insight on the subject contributes to a completely different perspective of the business model. I would very much doubt, that we all would have pictured Horse Analytics or Baqend as finalists beforehand. However, due to the fact that there were real experts on the equestrian market and on tech products, their potential was able to be better assessed. Choosing five finalists was challenging nonetheless. Although, I believe that we have chosen five start-ups, which have very different, but at the same time very promising business models. I'm excited to see what the jury will decide.
http://en.hamburg-startups.net/wp-content/uploads/2016/08/Kuratorium_Gruupenbild2.jpg
400
600
Torben Jensen
http://www.hamburg-startups.net/wp-content/uploads/2013/12/hs-logo2_340.png
Torben Jensen
2016-09-06 13:46:50
2017-03-14 20:58:26
Startup@Reeperbahn Pitch 2016: the glorious five