How to Austin – the best insider tricks for your trip to the SXSW Festival
How do I get to the SXSW Festival in Austin? Which things do I take with me, what do I wear? And how do I take best advantage of the overwhelming program? Questions upon questions, which we answered at an information event. And will answer in this article.
When it comes to the best advices for the greatest SXSW experience, there is hardly a better expert than Sanja Stankovic, one of the founders of Hamburg Startups. For many years she has been attending the world's largest creative and digital conference, has been in close contact with the organizers and opened doors for numerous startup and established company members, that would otherwise have remained closed to them. On Wednesday, Sanja, together with Hartmut Giesen from the Sutor Bank and Veronika Reichboth from the Startup-Unit of Hamburg Invest, spoke about their experiences at an information event at betahaus and we summarize the most important points here.
Entry requirements for the USA
There is the common belief, that the passport must be valid for at least six months after the date of departure. However, this is no longer the case. For Germany and some other EU countries, a validity that only has to cover the entire period of stay, is enough. But: Some airlines are stricter than the US authorities themselves, so it is recommended to get the relevant information from your airline. The ESTA application is mandatory in any case. It costs 14 US dollars and is valid for two years. It can be applied for up to 72 hours before departure, but it is safer to do it earlier. So it's best to apply right away, right here.
This goes into my SXSW luggage
Comfortable shoes are a must-have in your suitcase, as the walking distances are long in Austin. For clothing, a layered look is recommended. It can be quite cold in March, but can also reach temperatures of up to 30 degrees Celsius. Sometimes the weather changes rapidly within a day, so you should always be prepared for rain as well as sunshine. That's why sunscreen should also be part of your baggage, as well as a power bank for your mobile phone and adapters for the US plugs. And even in the age of digitalization, the good old business card still serves its purpose. So please take a reasonable supply with you.
This is how I make optimal use of the program offer
First of all, of course, everyone who wants to experience the SXSW program needs an entrance ticket, called a badge. These are available in different categories. "Platinum" allows prioritized access to all events, for "Interactive", "Music" and "Film" this only applies to the program elements of the specific program section. If there is still space, you can also get access to other events. Once you have purchased the badge of your choice, you should definitely register at SXSW Social. This helps you finding other participants and being yourself found. Upload a nice photo of you, it will be on the badge which will be around your neck the whole time. And please don't change the ribbon of your badge, it would anger the sponsors and you would be denied access.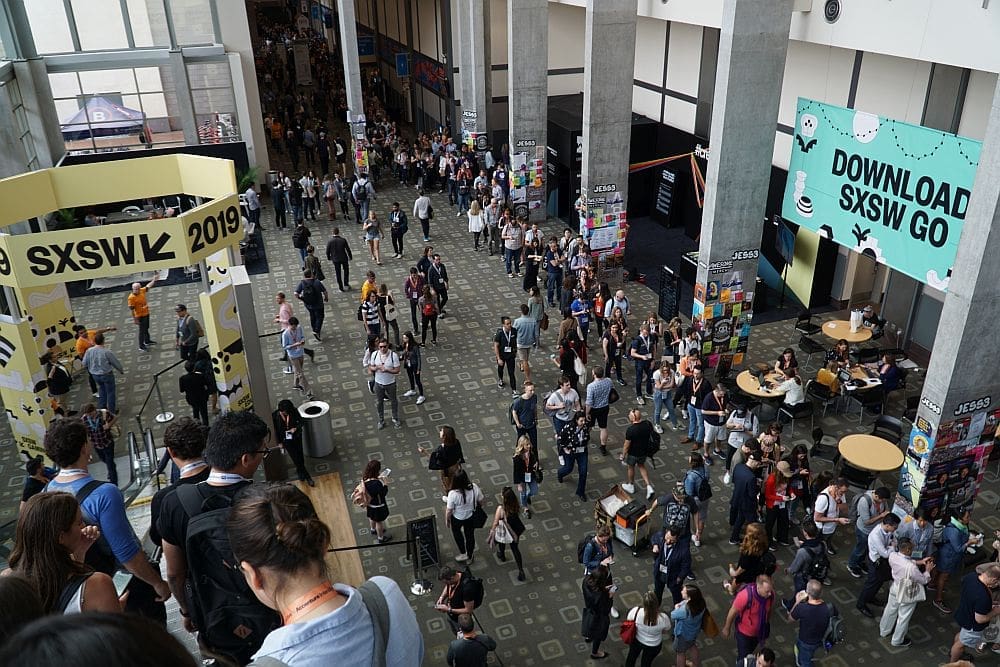 There is no absolute guarantee of access at all, anyway. The most popular events cause long queues to form early on. At some point even the largest hall is full up. That's why precise planning makes sense. A good tool is the app SXSW GO, which helps to organize the huge variety of events. It also shows how crowded a location already is and gives you the possibility to get a fast pass. This actually guarantees access, but is usually booked out very quickly. A good advice is to take a seat in the room long before the desired event. If, for example, an Obama is scheduled for 4 p.m. and the speaker is not quite so prominent at 2 p.m., you can then most likely get in without any problems and stay there. Maybe you even make a great discovery.
Being mobile in Austin
Almost even more important than the official program are the countless networking possibilities that SXSW offers. We will discuss this in more detail in a separate article in near future. However, you will always be on the road and should use the various mobility offers. The most important locations in the city can be reached by walking. Since 2019, e-scooters have been an alternative, although some locals see them as a pain in the neck. If you have found your housing outside of the town or would like to get to know more of Texas other than Austin, you can rent a car. It is best to do it from Germany already, as it will be much cheaper. But be careful, parts of the city centre will be temporarily closed and finding a parking space is no pleasure. An always quickly available alternative are driving services like Uber and Lyft.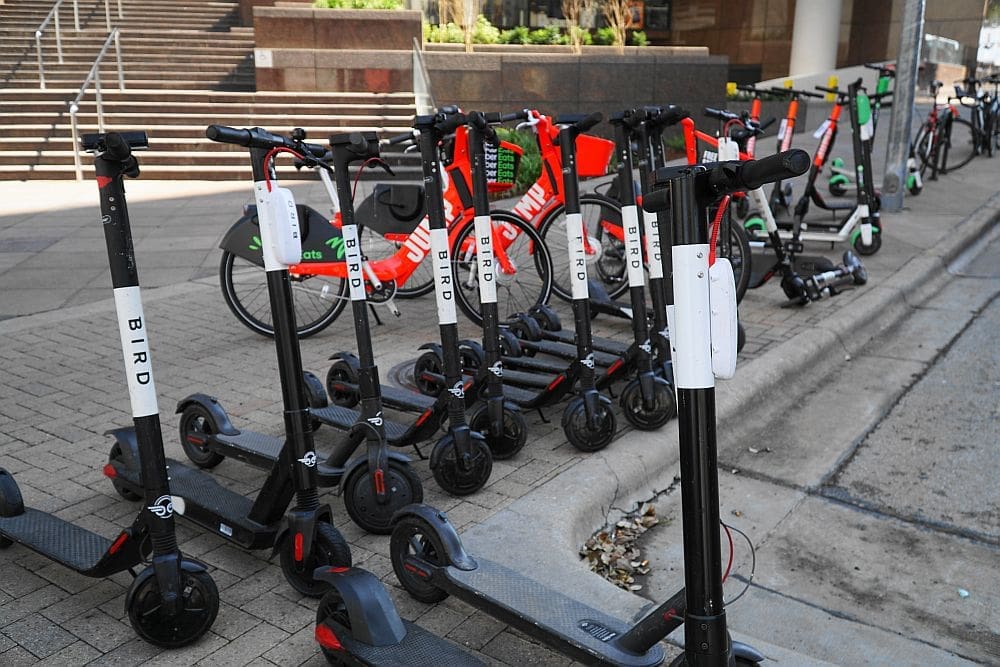 That will be all for today with our tips and tricks for SXSW. But we'll be back soon, among other things with great new program offers, that Germany is putting together in Austin.
Hamburg Startups supports the German delegation at SXSW
Since 2014, Hamburg Startups has been making sure that startups can show that they have it at the SXSW in Austin, Texas. From 13th to 22nd March 2020, Austin will once again become the hub of the creative and digital world. Traditionally, the German delegation is one of the strongest. Thanks to the support of our partners from Hamburg Invest, Baden-Württemberg International, the Sutor Bank, Vast Forward. german.innovation und Klitschko Ventures, a total of four startups will have a place in our shared flats, the festival ticket and access to exclusive events. We will report about the festival exclusively and focus on the successes and experiences of the German participants.

New to Austin is german.innovation, an open collaborative network founded with the aim of strengthening and connecting innovative creatives, founders, companies and scientists. The presence is made possible by the commitment and financial support of the cities of Hamburg and Munich, the federal states of Baden-Württemberg, Bavaria, Hesse and Rhineland-Palatinate and numerous partners in business and science.