Which startups will represent Hamburg for the SXSW 2016?
Hamburg is a major startup city, fueled by passion. The many founders have proven pitch after pitch how strong their feel about their startup ideas. This year again, we will show the Americans what Hanseatic passion looks like!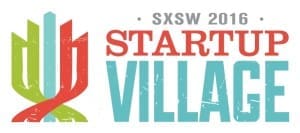 The big picture? Hamburg needs two startups to fly to Austin, Texas to the SXSW  South by Southwest (SXSW)  in March 2016. What will happen at the SXSW? You will experience the Austin Convention Center at its best, with talks and conferences from experts. Right next to the Hilton Austin Downtown Hotel,  there is the SXSW Startup Village, open from the 11th to the 15th of March 2016. This is also where the SXSW Accelerator is located. In 2015, three Hamburg startups did pretty well there! Tinnitracks won as the first German startup while minubo and Triprebel won the German Startup Engine. A success story that calls for more! This year, Hamburg needs two startups, that will act as the ambassadors of the Hamburg startup scene. They will receive a five-star treatment including travel, tickets, and accommodation. This also means an access to selected Startup & Networking events, Matchmakings, and of course many new international contacts.
Who will represent us? On the 21st of January, the five finalists will pitch at the betahaus in front of our jury and yourself. Register here.
Hamburg@SXSW
Hamburg has been taking part in the SXSW for many years and was one of the biggest delegations in 2015 with 80 companies. Hamburg companies in the sectors of music, interaction, and movies will be provided with a comprehensive program and various measures in order to support their activities and represent the city of Hamburg under the best conditions. The Startup Programm is supported by the City of Hamburg as well as, like last year, by two companies –  EY und XING.
The Interessengemeinschaft Hamburger Musikwirtschaft (IHM) and the Reeperbahn Festival play a key role in the organisation of the event. The Startup-Programm was facilitated by the City of Hamburg and the nextMedia.StartHub. Hamburg Startups stands behind its conception and implementation.