Coworking space projektquartier – offices along the Elbe
Among the many coworking spaces I have visited in Hamburg, projektquartier is probably the one that comes closest to how I would picture a group of startups and entrepreneurs working together. Friendly, cozy, messy, spontaneous are the first adjectives that come to mind when remembering it.
If you want to avoid the larger coworking spaces that can be found scattered throughout Hamburg, projektquartier might be just right place for you! On your way there, you'll experience the real Hamburg: the one with ships, containers, seagulls, and wind. Nothing fancy about the fish market area: some paved streets, tall buildings facing the Elbe, a few local pubs serving traditional Hamburg food. But let's not digress from our topic and focus on the location itself. From the outside, nothing special at all. You might even question the veracity of the address you were given.
Beyond appearances
Don't let the facade fool you – the inside of the premises is where the magic happens. Projektquartier is a small working space, with only 17 seats spread out across the 220 m² floor. On top of the expected desks and furniture, you'll find a kitchen, a lounge area, a generous conference room, and two adorable phone booths. Coffee and Internet is already there – you can start working the moment you step in the building!
Timm Wienberg, owner of the premises and founder of the startup Pacemo, strives for sensible working-together: "Projektquartier is an incubator and a home for the creative and sustainable scene in Hamburg. We offer a space for people, organisations, and companies to accomplish projects that are meaningful to people and to the environment."
Contact details
Fees: €320,00 a month with individual access 24/7
Address:  Buttstraße 3, 22767 Hamburg
Phone: +49 40 298 10 333
Email: timm@projektquartier.de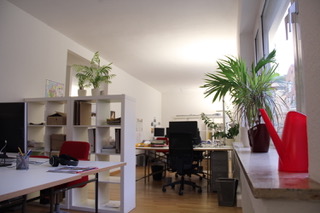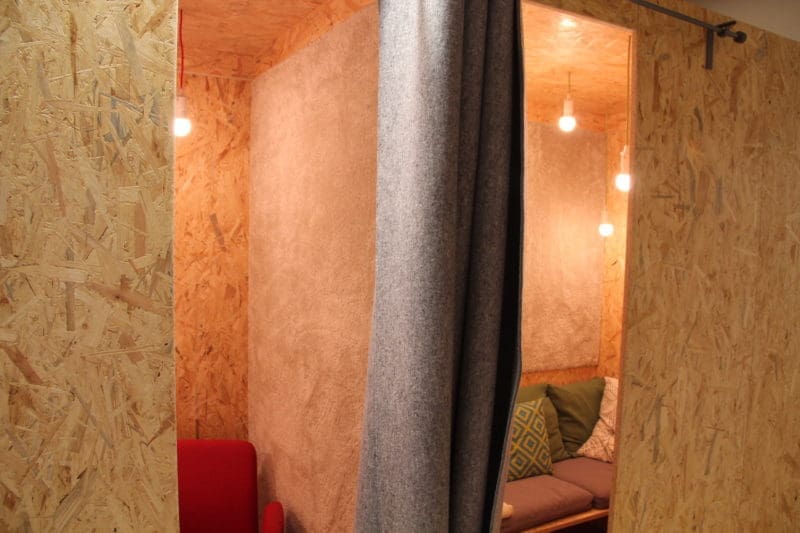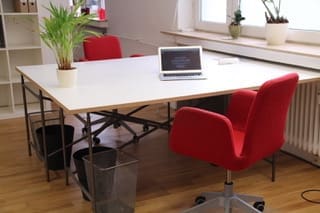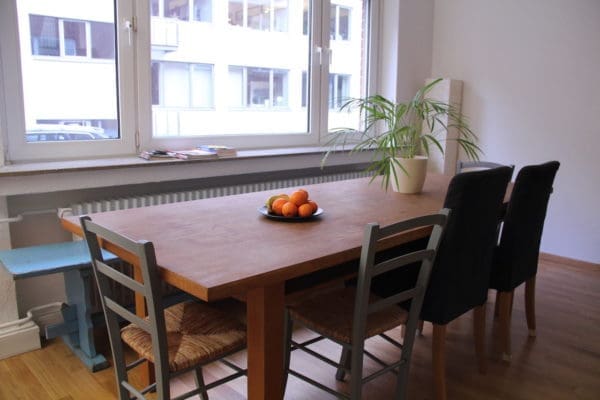 Pictures: projektquartier