Are media houses in Germany prepared to work with startups?
What's the next hot stuff in media? How we will be communicating in the upcoming years? Which social media channels are going to survive? Which tools are journalist going to use? How the role of the journalist is going to evolve? How are we going to be able to detect fake news? Are we going to be constrained to pay for good content? Is user generated video, 360, IA, VR, AR the next big thing? We still have no answer to many of these questions, however we can witness, learn and sometimes even foresee.
Long-established traditional media houses have a huge interest in being the first to know what's happening in order to innovate, progress and catch up. However, are they ready for this quick and disruptive change?
This is what I learnt in the past year working closely with media houses and startups:
1. Media houses see startups as good partners.
This year the Director of Strategic Initiatives at the Washington Post Newsroom stated it very clear at Scoopcamp, the annual event for innovation in media hosted in Hamburg: "When we talk about building tools that we really need, startups are usually the best partners because they are willing to look at what we do, to listen at what we say and do what we need".
2. Media Houses are aware there is a need for innovation.
For this reason many are setting up their own innovation labs like the Greenhouse from G+J or accelerators like Plug and Play from Axel Springer and investing in independent acceleration programs like nma in Hamburg.
3. Media houses are open up to get educated and host hackathons.
Google News Lab DACH, lead by Isa Sonnenfeld,  invested last year a lot of effort in education in newsroom in Germany and collaborated in many ways with journalists and entrepreneurs to build the future of media. They also co-host regularly hackathons at different media houses to encourage and support entrepreneurship and innovation. The last one took place at the German Press Agency in Berlin. Would you like to attend one of the upcoming events? Keep posted here.
 4. Traditional media houses still move very slow.
Here there is definitely room for improvement. The innovation wave caught them in most of the cases unawares, this meaning that they had no team to take care of upcoming innovative projects and no man power to adapt and update fast all the old processes.
The most important is that media houses already trespassed the borders between tradition and innovation. Now they are alert and getting prepared for what is coming. In my opinion, one of the best decisions they could take right now is to work together with startups. If you can't make it yourself, then join forces with someone who can do it for you.
About Sabela Garcia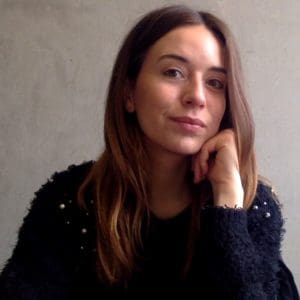 Sabela doesn't know what a "normal job" is. She jumped from working shortly in a startup in Beijing to one in Hamburg. After spending some time as Visibility Manager at a digital agency she founded the first English speaking magazine in Hamburg, Gute Leute. Today she is the Program Manager at next media accelerator and works together with European and Israeli startups trying to understand the future of media.