Places Hamburg – coworking space with high-end design
Our trip through the coworking spaces in Hamburg carries on with Places, a coworking location in the heart of Hamburg, between Rathaus and Meßberg. The Altstadt (old town) is a district characterised by very high buildings, large blocks made of bricks in brown and maroon colours. The sturdy appearances of the facade hides the refinement of Places, an office decorated with daring nuances and powerful pieces of furniture. The audacious scenery becomes self-explanatory when you find out who is behind it: the interior design was carried out by Susanne Schulz, expert in her domain.
An office, a café, a cinema
Let us have a look at the specifics. What can you actually rent at Places? You can indulge yourself with an access to the open space shared with other creative minds. The comfort of the chair and the Internet connection will cost you as little as €20.00 for a day, less if you buy bulk tickets. You can also rent a "work box" for a bit more intimacy (see pictures) or even a classic office for one or two people, on a monthly basis. Looking to organise an event or a larger meeting with partners, clients, or colleagues? Event rooms of all sizes can be rented out by the hour, half day, or a full day. Again, the decoration will leave you with a memorable experience.
Melanie Tran, space manager, emphasizes the importance of the design "to promote creativity and well-being to support our motto: we love to work." Another particular feature of Places is the Café Ray. Open to all, coworkers as well as passerby, it connects both worlds in a cozy ambiance in which you are greeted by the incomparable aroma of coffee.
Intrigued? Judge for yourself the benefits of Places!
Contact details
Address: Schopenstehl 15, Hamburg
Phone: (+49) 40 -76 75 20 75
Mail: work@places-hamburg.de
Fees: Price list here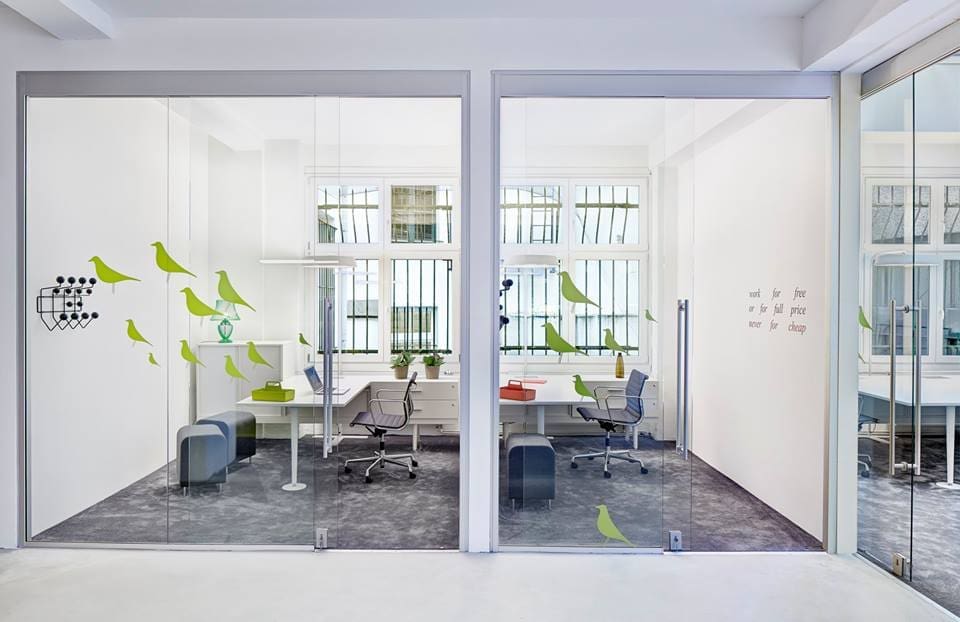 Pictures: Places Hamburg