SHHARED – the westernmost co-working space in Hamburg
As the second opus of our tour of the co-working spaces in Hamburg, we visited SHHARED. SHHARED is located in the upcoming western area of Hamburg, Bahrenfeld. Founded in 2014 by London-born Alex Ahom, it has know an incremental success and visibility on the startup scene thanks to its roomy and convivial working environment.
For some reason I cannot explain, Altona has been without a co-working space for a very long time. Surprising, given how many freelancers and independent workers live in the area. Fortunately, that is no longer the case thanks to SHHARED – professionals now have a place to go if they do not wish to stay home alone.
In a former factory building, large white walls shape the open-space. Whether you would rather take a desk or sit at the café, the choice is yours. The positive vibes of passionate skilled workers resonate throughout the building, blending in the smell of freshly brewed coffee. All you need for the perfect working environment is there.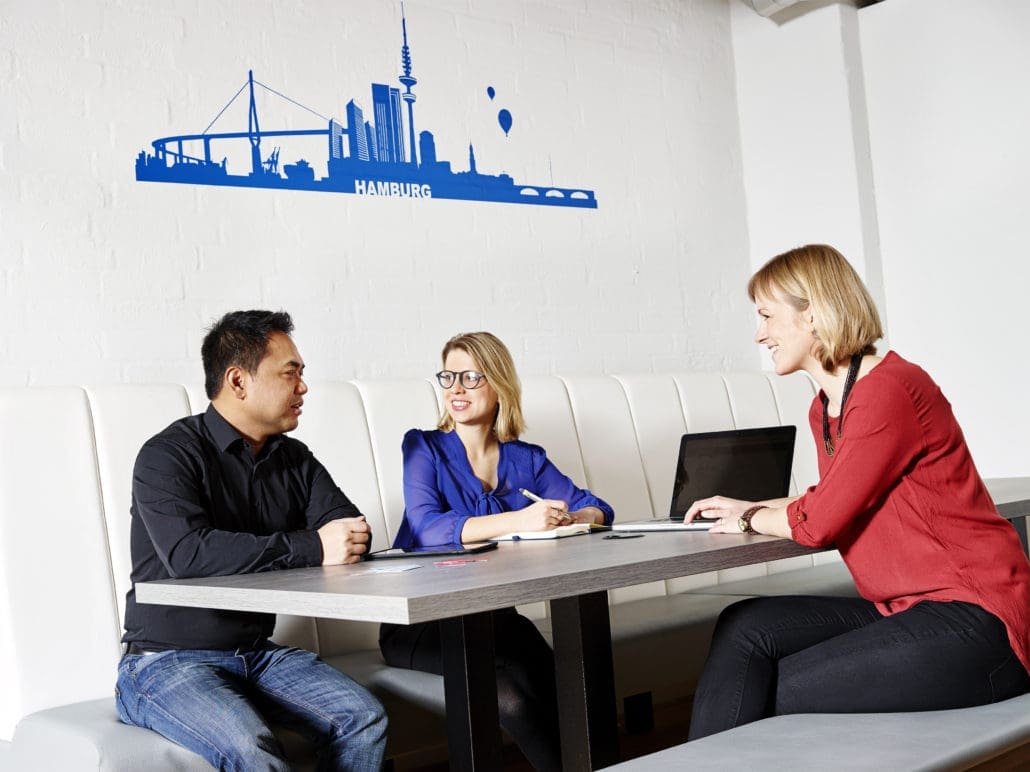 International flair and community feeling
SHHARED has a strong community feeling. It won't be long until you recognize familiar faces and start knowing people. Needless to say, it's a comforting feeling when you are new in town. You can start networking faster, find great people to work with and share valuable knowledge. Among the regulars of the place, I have met people from England, from Spain, from Indonesia and from the Netherlands.
Just a seat or an office?
You can book a day at SHHARED for €18.00 – a fair price to try out the facilities and meet a few fellow freelancers. Prices are degressive if you take a subscription or buy your days "in bulk."
Meeting with potential investors to support a new project? You can have a private and professional meeting room to accommodate your guests without any long-term commitments. Find out more about SHHARED and the fees online.
https://en.hamburg-startups.net/wp-content/uploads/2016/09/Shhared_Beratung_01-e1478076895166.jpg
599
800
John Barré
http://www.hamburg-startups.net/wp-content/uploads/2013/12/hs-logo2_340.png
John Barré
2016-12-21 20:54:16
2017-03-14 21:33:11
SHHARED – the westernmost co-working space in Hamburg